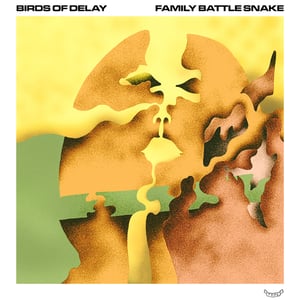 £

4.00
TOME005
Long awaited split 7" from the awesomest purveyors of forward-noise operating out of the UK (via Athens & Berlin)
BIRDS OF DELAY give you 'Erasure'
FAMILY BATTLE SNAKE give you 'Aphrodites Child'
All wrapped in beautiful white wax. Yep, all white vinyl/white labels with amazing artwork by Robert Beatty (of Hair Police).
Limited ed!
Should be hot and ready to ship FEB 2009.
Hold tight.
Tighter.